509 people viewing per day or 185,790 views per year – per station
From our rate card of £416-£612 per station per year, this equates to 303 to 455 views per 1p spend
Contact us, we'll get back to you..
Work in partnership with Local Authorities on unique Outdoor Advertising/Sponsorship Opportunities.
"The Doggy Bakery loved the idea behind the initiative in Bromley and we are so delighted that it has been such an enormous success. As a local business, and people who are passionate about dogs we recognised immediately how this would help not only dog owners - and we know that awful feeling of realising you forgot the poop bag! - but also just making sure our green spaces are enjoyed by everyone. When this scheme launched we said we put the food in, so we can help a little at the other end! As long as we continue to supply healthy nutritious treats, The Doggy Bakery will continue to support our community and encourage responsible ownership and pick up afterwards."
David Groves - The Doggy Bakery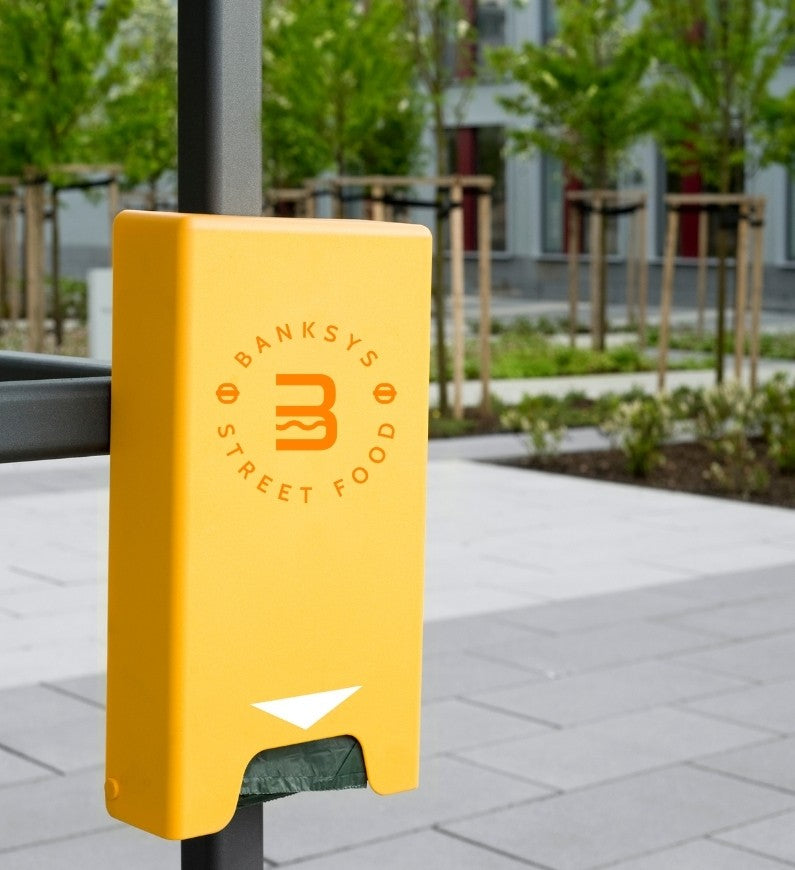 *Neilsen 2017 study on outdoor advertising
POSTER VIEWERSHIP Over half of the adults surveyed (51%) noticed a poster advertisement in the past month and 38% noted a poster in the past week.

AD RECALL The average ad recall per poster campaign tested was 47%; meaning 47% of poster viewers in the campaign's local market, recalled seeing that specific ad.

REACHING YOUNG ADULTS Younger adults were more likely to notice posters. Poster viewership was highest among people age 25-34 with 71% noticing a poster in the past month.

MORE IS BETTER The number of posters used by a brand directly impacted overall ad recall for the campaign. Brands using 40 or more posters yielded substantially higher ad recall levels.

HIGH ENGAGEMENT Half of the poster viewers (50%) are highly engaged with the ads and look at the messages either all or most of the time.

POSTERS STAND OUT Over half of the poster viewers agree poster ads stand out more than ads seen in newspapers, online, on mobile devices, or over the radio.
Oh yes as part of your involvement in a project with us we plant trees in the targeted area and we will reinforce that on our stations so people know you are giving back. It's a win-win situation for your brand and the community you are supporting that has a direct impact.
Choosing to invest your marketing budget with an environmental project is not only cost-effective in direct comparison to traditional marketing, but it also brings its opportunity to get involved, providing innovative PR opportunities and direct engagement with your customers.
Roll your sleeves up and get involved
We can organise litter picking or tree planting activities in partnership with the local councils and your staff to launch your project. This helps to create social media content and generates local media coverage and PR for your business in the press. We work with our councils to announce how new sponsors are having an impact on new projects which generate news-worthy content. We have been very successful in turning these new stories into Press Coverage for our sponsors.
Check out Our Social Media channels here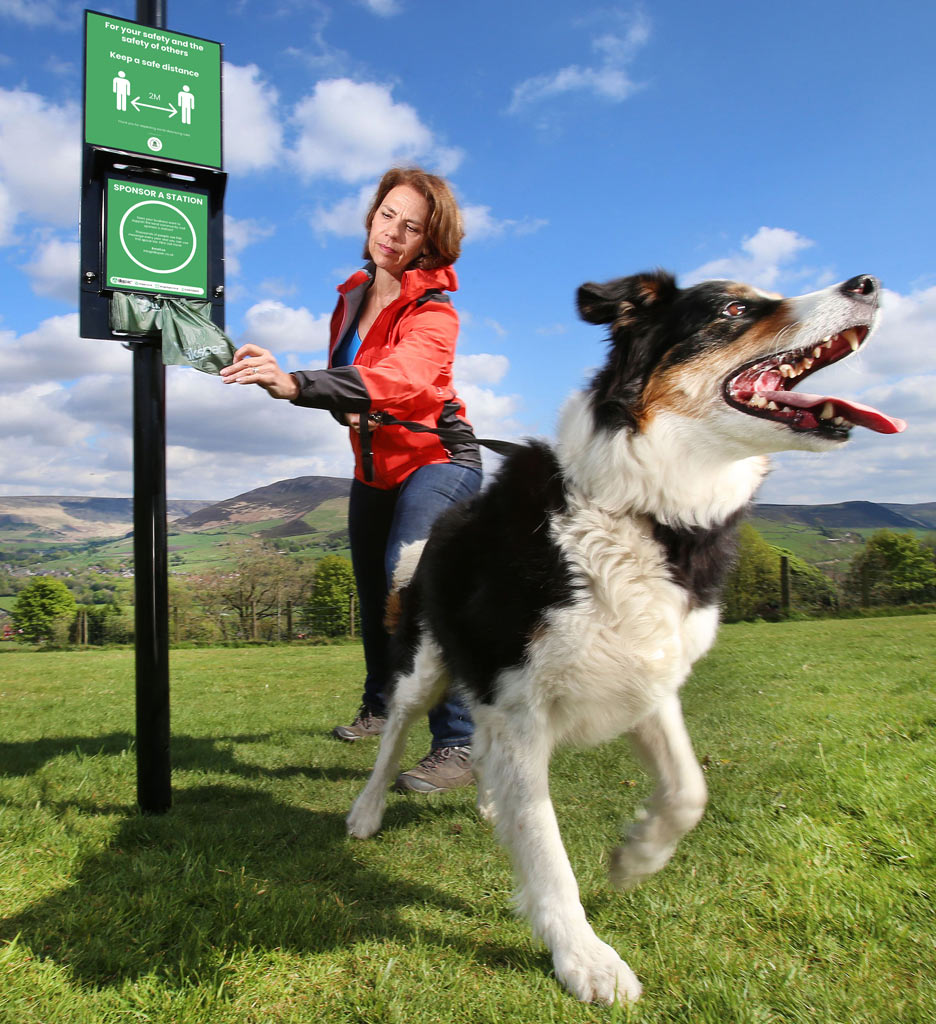 To understand our audience, we will interview your company to launch, supporting your CSR involvement and enabling you to measure the impact that your investment is having on the environment.
In partnership with the Council and companies like yours, we create a cleaner environment together.
Our environmental station is made of powder-coated steel with a clever vandal-proof design and a special key to unlock and load bags. The stations have been in existence for over 20 years and stood the test of time. The bags are loaded as a block and the stations hold 300 bags. The dispensing systems limit one bag per dispense to the public providing access to free 100% compostable waste bags. Environmental stations are located by the municipality in strategic places such as footpaths, parks, green spaces, and other areas where many people are on the move.
The council's task is to fill the environmental stations with 100% compostable bags so that they are always available.

What does your company get?
Unique exposure to a cost-effective investment that also shows your company's social responsibility, Corporate Social Responsibility, CSR. Your company contributes to your community becoming cleaner, while you invest in a good cause. You will also get a CSR certificate provided when the stations are erected.